Stockholm Marathon, part I
Thumbs up : James and Wolff arrive at the airport in Stockholm,
looking forward to the challenges awaiting them.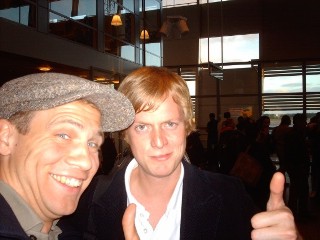 Joe is already waiting to pick them up - luckily he brought his car, since they have to save their power for the marathon.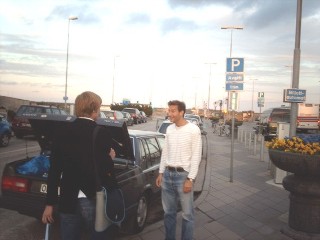 Joe had already prepared dinner....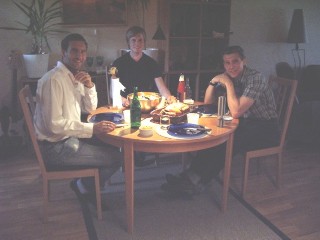 ...according to their strict diet: chicken, noodles and salad satisfy their energy requirements.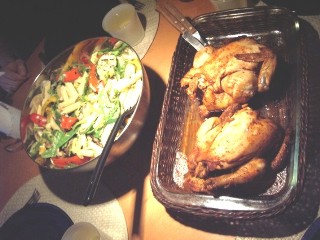 After dinner, the guys visit a gig of "The Slaptones".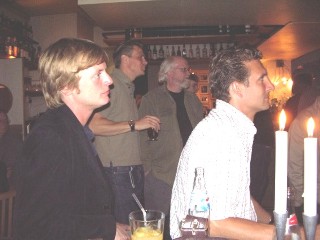 Having a drink or two, they are enjoying the show of the sisters...
...before suddenly jumping up on stage to rock the audience.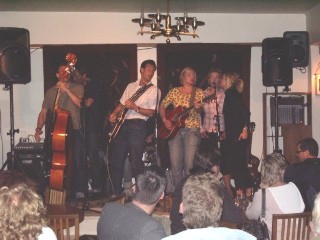 The next day starts with some easy exercises to prepare themselves for the marathon.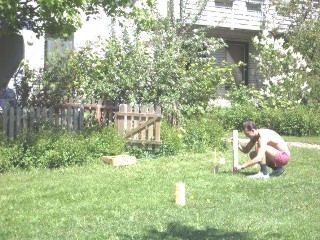 This traditional Viking's game improves their pugnacity and fighting spirit...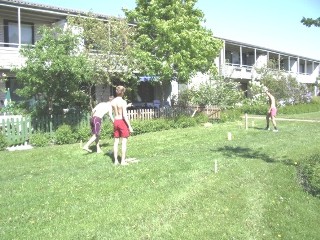 ...patience and team spirit...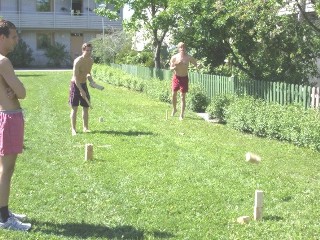 ...as well as their balance and composure.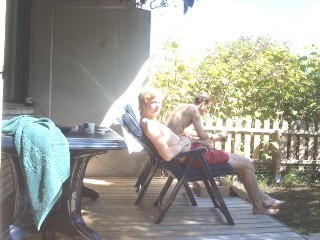 ...to be continued...